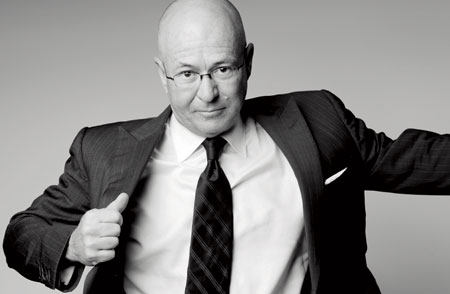 On the verge of his 20th anniversary at the title, David Granger is leaving Esquire, Hearst announced this morning. Replacing him will be Town & Country editor-in-chief Jay Fielden. Fielden has been the top editor at Town & Country since 2011 and will retain a role as editorial director of the title.
Granger is one of a few of the industry's iconic magazine editors, helming a brand that has managed to see less than the usual turnover at the top editorial spot. The brand hit its 1,000 issue mark last September, which also saw the debut of a digital archive of every issue published since 1933. There were only ten editors prior to Granger.
Aside from rolling out the complete archive, Esquire has been a perennial finalist and winner of National Magazine awards, collecting 16 during Granger's tenure.
More than that, though, in an industry where print has been so challenged both financially and philosophically, Granger has been exceedingly experimental with the print magazine, using it as a base to stretch into new opportunities—regularly driving radical design elements in the issue and on the cover, tinkering with e-commerce and augmented reality, offering long-form stories as one-off paid content products, and launching the cable Esquire Network.
"We're constantly tweaking," he told Folio: recently. "We don't announce it, but we redesign every February. You have to be constantly thinking about what you can do better or more clearly or more simply."